Terrorism and the mass media
Around the Bataclan, Paris, November
Thank you for your faithful readership through the past five years. Over its short run, the Counterterrorism Blog served an important role both as a leading terrorism news and information aggregator and as a site where noted practitioner-experts presented commentary and analysis.
CTB has had a remarkable run, and a tremendous impact — in addition to being visited over 8.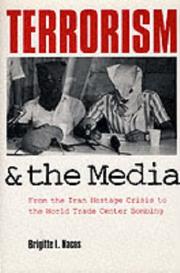 As the world has changed and the terrorism community has evolved so has the ability of the volunteer contributing experts on the Counterterrorism Blog to dedicate their time and energy to this enterprise.
In light of this, the Board has made the decision to discontinue publishing here. Thanks again for all the support through the years in making the CTB a leading voice in the Counterterrorism community and for your support and interest.
The Counterterrorism Foundation Board, publishers March 11, But it also did not provide much of an obvious pattern. Libya had, by far the highest unemployment while Tunisia and Egypt although this seems low were more towards the middle of the pack.
Tunisia has one of the highest median ages, while Egypt and Libya are again in the middle. In short, the graphic does not point to an obvious next domino, although it does indicate that almost everyone in the region is a possible candidate. But knowing that the nations in the Middle East are ripe for turmoil is hardly news, but the critical questions are when, where, and why.
To model that problem requires a lot more variables.
| | |
| --- | --- |
| - The Washington Post | It was March Outside, armed police and journalists gathered. |
In one of my own efforts to model terrorist group behavior I cited Tolstoy who stated: Happy families are all alike; every unhappy family is unhappy in its own way. The same goes for troubles nations and is there any other kind. March 10, By Matthew Levitt Initially slow to react to the string of Jasmine revolutions rocking the Middle East and North Africa, the Obama administration is now proactively engaged in policy and analytical reassessments to determine how to respond to various contingencies arising from the new political horizon rising across the region.
One such internal assessment, completed in mid-February, focused on differences between various types of Islamist movements that promote Islamic law in government. Such a review is timely, commendable, and appears to be asking some of the right questions.
That, however, is no guarantee it will reach the right conclusions. The threshold for partnership cannot simply be that a group is not quite as extreme or violent as al-Qaeda. The full article is available here March 6, The Future of British and U.
Counterradicalization Strategies By Matthew Levitt Radicalization lies at the intersection of grievance and ideology. However, grievances are ever-present and very few individuals choose to act upon them.
Ideology, on the other hand, offers a blueprint for action that mobilizes potential terrorists. A key criticism of the British Prevent strategy has focused on its failure to recognize the importance of ideology in the radicalization process, as evidenced by partnerships with nonviolent Islamist organizations.
Though many of these groups reject violence against the UK itself, they are either silent about or even supportive of attacks against Israel or coalition troops in Iraq.
Counterradicalization efforts cannot be effective when partnerships are made with those who explicitly reject liberal values. And we must not forget that extremist ideology calling for violence in the name of Islam presents the most pressing terrorist threat to the West.
Whether advocated by violent or nonviolent extremists, such radical ideology promotes a worldview at odds with the fundamental principles of Western society and must be contested.
American society has a fundamental discomfort with the government dictating acceptable versus unacceptable ideas.
Freedom of speech and religion are arguably the most cherished values in the United States. This position stands in stark contrast with legal and societal norms in the UK or the Netherlands, where distribution of terrorist literature can be investigated and the drafters jailed for creating a threat to national social cohesion.
[BINGSNIPMIX-3
Therefore, in keeping with American values, the United States must develop a strategy that confronts the ideology head-on. Without banning extremist but protected speech, the government can and must take action to contest extremist ideas and undercut their attraction. The last of these items remains the missing link in an otherwise robust effort by the United States to foster social cohesion and counter violent extremism.Mass media and terrorism have become ever more intertwined in a mutually beneficial relationship often described as 'symbiotic.' This column examines that dynamic and outlines the need for news organizations to balance the public's right to know against the ability of militants to exploit news coverage to promote their beliefs.
To counter terrorism, the FBI's top investigative priority, we use our investigative and intelligence capabilities to neutralize domestic extremists and help dismantle terrorist networks worldwide.
"Terrorist organisations receive extensive media attention," Jetter says.
Mass protests sweep Iraq, target pro-Iran militias and parties - Middle East - Jerusalem Post
"Whether it is the Taliban, al-Qaida, Boko Haram or, recently, Isis, terrorism is everywhere on TV stations. Jul 27,  · Terrorism appears to be an enduring feature of political life. Even prior to the September 11 attacks, there was widespread concern that terrorists might escalate their destructive power to vastly greater proportions by using weapons of mass destruction—including nuclear, biological, or chemical weapons—as was done by the .
As you can imagine, more people are reading The Jerusalem Post than ever before. Nevertheless, traditional business models are no longer sustainable and high-quality publications, like ours, are.
The Mass Media and Democracy
"Terrorism, the Mass Media and the Events of " Phi Kappa Phi Forum Nacos, Brigitte L. Terrorism/Counterterrorism and Media in the Age of Global Communication. United Nations University Global Seminar Second Shimame-Yamaguchi Session, Terrorism—A Global Challenge.